Fair Trade
How the abbey supports fair trade…

We believe in supporting a healthy and dignified world economy. And we believe that supporting Fair Trade does just that.
You may be wondering, "What IS Fair Trade?
Fair Trade is a market-based approach to helping producers in developing countries and promotes sustainability. What this means for you is that The Abbey purchases the best Fair Trade coffees, teas, and chocolates, and offers you an opportunity to participate through purchasing such items, in building a world community that is financially healthy and balanced and dignified.
…What this means for you is that the Abbey sources the best coffees, teas and chocolates and offers you an opportunity to help the world community by purchasing them.
We've been known to make trips ourselves in search of the best beans, crafts, clothing and gifts that third world countries have to offer. Here you can read about our travels and experiences supporting Fair Trade.
---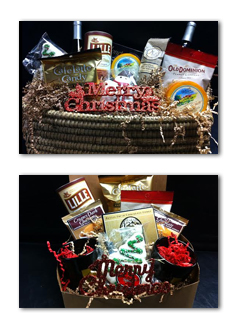 Gift Baskets

The Abbey proudly uses artisan and earth friendly Fair Trade baskets and/or recycled cardboard boxes for our beautiful and unique gift offerings

Gift baskets start at $20, special orders are welcomed and we ship!
Call us to place your order today!